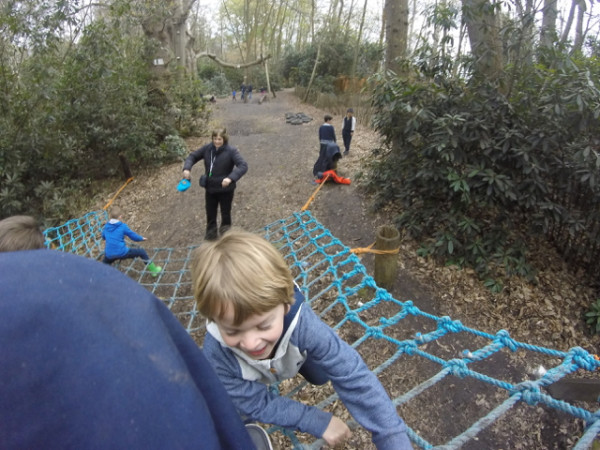 Beaver Annual Report - 1 April 2016- 31 March 2017
It's hard to believe that another year has flown by during which time Beavers have engaged in many varied activities ……. getting out and about as much as possible, in addition to our weekly meetings.
The summer term saw us enjoy a fun St. George's weekend Sleepover at Walton Firs Activity Centre, Cobham, we entered a team for the District football competition, and went pond dipping, bug hunting and nature spotting at Horton Country Park . A designated Beaver Water Activities Day at the end of the summer holidays, gave youngsters the opportunity to get on the river and have a go at kayaking, rowing and sailing , with a further opportunity on Open Day.
To make the most of the last of the summer weather Beavers enjoyed an Autumn Scavenger Hunt in Shadbolt Park , hiked around the Hogsmill Open Space. We took part in the District Remembrance Parade in Ewell and encouraged Beavers to expand their Emergency Aid knowledge at District learning sessions.
The lead up to the Festive Season saw us prepare and perform, for the benefit of parents, our own rendition of 'Twas The Night Before Christmas', and on a Community level, we entertained some residents of Priory Court with a Christmassy sing-song, and had great fun watching 'Aladdin' at the Epsom Playhouse (oh yes we did !)
We entered teams for the District 10 Pin Bowling Competition, Tolworth, and 8 stoic Beavers (in the rain and mud !) took part in the District Cross Country run, their efforts being rewarded by winning the District Trophy for the Beaver section.
Activity Badges worked for during the year include ; Cook, Explore, Safety , Creative, Space, Nautical Skills 1, Time on the Water, Hikes Away and Emergency Aid, as well as ongoing work towards the Challenge badges.
In the culmination of lots of hard work and dedication, we are pleased to have awarded 7 Chief Scout Bronze Awards during the course of the year.
We are now giving thought to planning another exciting year ahead…. !
We are always on the lookout for enthusiastic, fun-loving people to join our Beaver Leadership team. If you think you've got what it takes….please email us at
beavers@warspite.org.uk We would love to hear from you !
Linda Grant (Rabbit)
Beaver Scout Leader