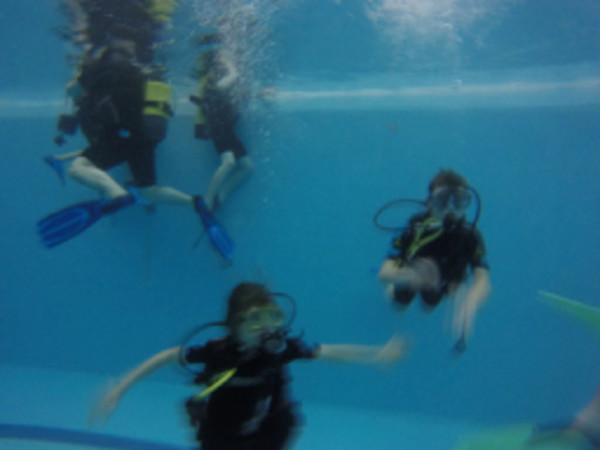 My scuba diving adventure
The mini bus trip
Getting onto the mini bus was a little bit scary for all of us as we were all a little bit apprehensive (apart from Billy of course). Keira and I were especially nervous as it was a new experience to both of us and the other reason was because we thought we were going to DIE! In the end it was a calm(ish) journey to the place we scuba dived at.
The briefing
A lady approached us and told us to sit down and then briefed us about the adventure awaiting us. Afterwards she gave us a sheet and pencils and told us to fill out the sheet…….so we did. Then she told the first group to get their kit on (including me).
Under the sea ( pool)
After getting suited up, we were allowed to do whatever we wanted in the pool although it took some getting used to. My lowest submerge was 3 meters which was to the bottom of the pool! I guess it was one of the coolest experiences EVER!
Scuba diving was the coolest thing ever and I appreciate being able to be included in this event. I have already made plans for future scuba diving trips!